Create Your Own Private Fishing Paradise!
At Danbury Fish Farms, we will work with you to create a solid plan and provide you with top quality fish and products that bring great results! Consult with experts from Texas' leading fish farm today!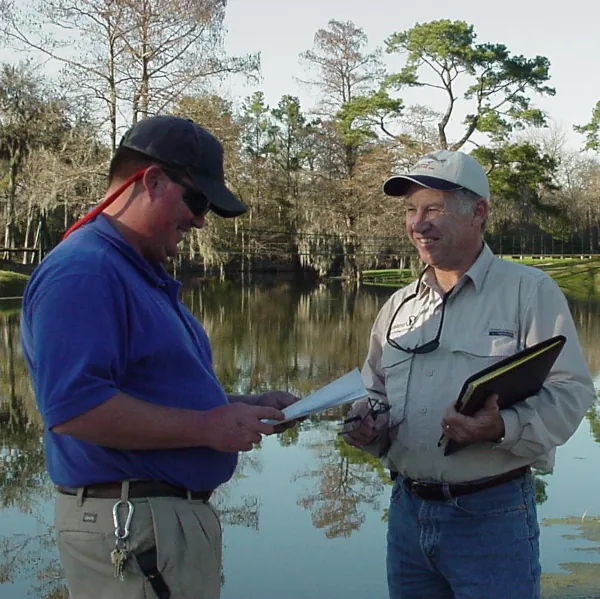 Not sure where to start? No problem!
We're here to help!!  With over 100 years of combined experience, our knowledgeable staff is here to help you with all your aquaculture needs. Experience the benefits of top-quality products and services designed to boost your success.
We've written a great blog article about common mistakes made by pond owners.  We don't want any of our customers or prospects making these mistakes, so give it a read!
Our fish are expertly raised at our hatchery in Danbury, Texas.  We have been raising fish successfully at our hatchery since 1969!  You will get only the finest quality fish from us!
We've seen it all!  With over 100 years combined staff experience in aquaculture, we are uniquely positioned to help our customers avoid almost any mistake and pitfall in building and maintaining a successful lake or pond!
From the beginning, we have sought to earn our customers for life.  Our commitment to our customers continues to this day.  Nothing brings us more fulfillment than to see our customers be successful and satisfied.  We are here for you, for life!